Thread subject: Explore Your Brain :: RAR PASSWORD UNLOCKER FULL V3
---
Posted by ayam-kalkun on 24-06-2010 17:57
#1
---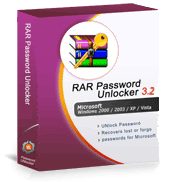 RAR Password Unlocker 3.2 is to find the lost password for the WinRAR/RAR file for you to extract the files in the archive easily. This WinRAR/RAR password recovery tool supports all versions of WinRAR/RAR archives. It can recover WinRAR /RAR password no matter how long and how complex it is. Enhanced by brute-force attack, brute-force with mask attack, dictionary attack, it works effectively and efficiently. Moreover, it is the ever easiest-to-use program that even a new user can get used to it in less than a minute.
password:exploreyourbrain.com
---
Edited by ayam-kalkun on 24-06-2010 20:13
Posted by jackowacko on 24-06-2010 19:38
#2
---
ijin donlod yah Gan! :)
Posted by ayam-kalkun on 24-06-2010 22:16
#3
---
jackowacko wrote:
ijin donlod yah Gan! :)
your welcome .. :D
Posted by alpheen on 26-06-2010 20:21
#4
---
wew, thanks om, punya gw versi jadul, maw ngupdate~
ijin nyedot~
Posted by si_tunge on 27-06-2010 09:07
#5
---
ini cara crack sofwarenya gmna kk???