Posted by alpheen on 29-08-2011 19:27
#1
---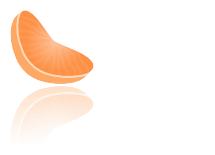 Clementine is a cross-platform free and open source music player and library organizer. It is a port of Amarok 1.4 to the Qt 4 framework and the GStreamer multimedia framework. Released under the terms of the GNU General Public License, Clementine is free software. Clementine is available for Unix-like, Windows and Mac OS X. Clementine was created because the Amarok transition from version 1.4 to version 2 was criticized by some users. As a consequence, Clementine was established, based on Amarok 1.4.x. The first version of Clementine was released on February 2010.
Clementine Music Player support 3 operating system yang lazim digunakan, yaitu Linux, Windows dan Mac OS.
Fitur Unggulan:
- Support Last.fm, SomaFM, Magnatune, Jamendo dan Icecast.
- Left sidebar yang berisi info lagu yang dimainkan, left sidebar tersebut juga menampilkan info artist dari berbagai sumber, temasuk Wikipedia, MTV dan lain-lain. Selain info lagu, juga terdapat gambar dari band/artist tersebut serta menampilkan lirik lagu dari berbagai situs lirik lagu, seperti AZlyrics.com, LyricsMania, dan lain-lain.
- Tag editor & album cover langsung dari Last.fm.
- Transfer musik langsung ke iPod, iPhone, MTP or any USB mass-storage player.
from Wikipedia
Screenshot:
screenshot lainnya klik
disini
Download:
Download Clementine Media Player