Posted by si_tunge on 14-12-2012 17:17
#1
---
The Suzuran Senior High School for Boys, nicknamed "The School of Crows", is the poorest achieving, most violent school in the country. The students are called "crows" and they band together in factions, battling each other for influence and power. But they all share a common goal, one that has never been reached in the school's history: unification. No one faction has ever reigned supreme. Genji Takiya, a transfer student who attempts to take over Suzuran Boys High School and is mentored by old boy yakuza Katagiri as he faces off against rival Serizawa.
Size = 1.16GB
Resolution = 1920x1040
Duration = 02:10:02
Subtitle= Softsub Indonesia
IMDB rating=7.0/10
pass: www.exploreyourbrain.com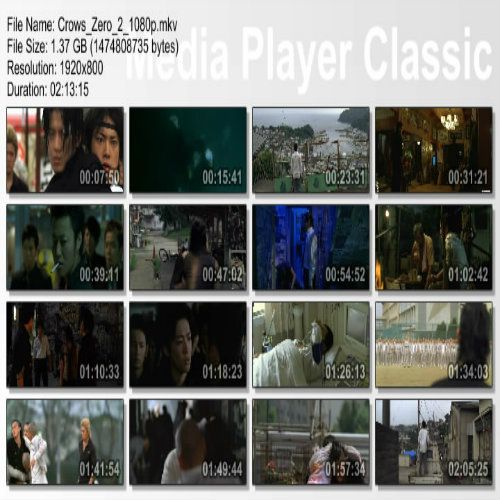 Genji and his victorious G.P.S. alliance find themselves facing down a new challenge by the students of Hosen Academy, feared by everyone as 'The Army of Killers.' The two schools, in fact, have a history of bad blood between them. And the simmering embers of hatred are about to flare up again, burning away any last remnants of the truce they had so rigorously observed until now.
Size = 1.37GB
Resolution = 1920x1040
Duration = 02:13:15
Subtitle= Softsub Indonesia
IMDB rating=7.0/10
pass: www.exploreyourbrain.com
---
Edited by Noctis on 14-12-2012 17:22