Thread subject: Explore Your Brain :: Hacking The Cable Modem
---
Posted by faisal_malmsteen on 28-04-2010 23:10
#1
---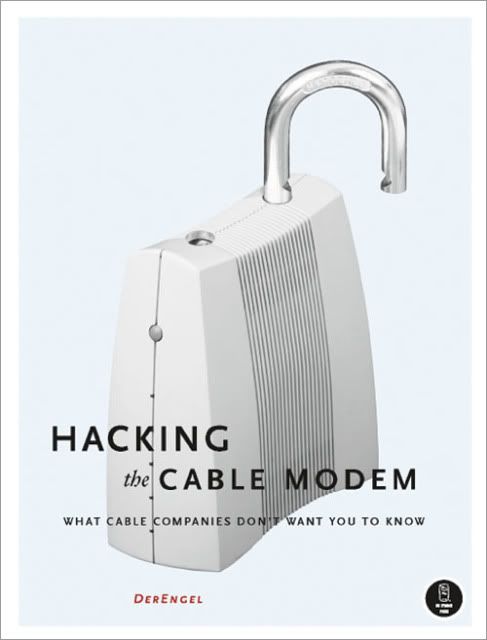 Go inside the device that makes Internet via cable possible and, along the way, discover the secrets of many popular cable modems, including products from Motorola, RCA, WebSTAR, D-Link. Start by building your own inexpensive RS-232-to-TTL converter aka console cable, which will allow you to communicate directly with the cable modem and do low-level operations like booting firmware or changing the MAC address. In this sample chapter from Hacking the Cable Modem: What Cable Companies Don't Want You to Know, step-by-step tutorials with easy to follow diagrams and photos guide you through the seven steps of building a console port from scratch.
Posted by soconfused on 15-06-2010 20:21
#2
---
apa ini berfungsi buat pengguna fastnet?
Posted by grungebit on 29-06-2010 00:59
#3
---
waah servernya lagi maintenis...nnti coba lagi lah...thanks anyway...:thx
Posted by kiluazolndix on 22-08-2010 20:41
#4
---
coba Gan...:?eat?
Posted by thirdbrandal on 26-01-2011 18:12
#5
---
Thx buat sharing...
ane izin sedoT aahh....
:gj
Posted by bagudung on 01-04-2011 19:45
#6
---
file missing gan....
Posted by cotalika on 06-04-2011 13:14
#7
---
saya anggota baru izin donwload Ebook ynag ada di forum nih yha...
mau belajar .. Th'x kkk;)